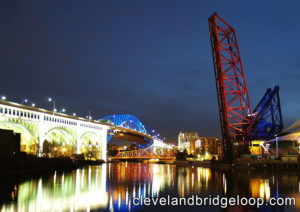 The Cleveland Bridge Loop (www.clevelandbridgeloop.com) is a proposal to construct a walking/biking path that will loop around the Cuyahoga River near downtown to provide unrivaled access to the water. It's an idea that takes advantage of the history and legacy of the iconic bridges that are spread across the river. The project is designed to…
-showcase Cleveland history
-create new icons for the city
-connect communities and neighborhoods
-spur economic development
-enable a brand new Cleveland experience
The proposed path of the Cleveland Bridge Loop is below. It's set to pass under or by 17 different bridges around the Cuyahoga River from the area where the river meets Lake Erie down to I-90.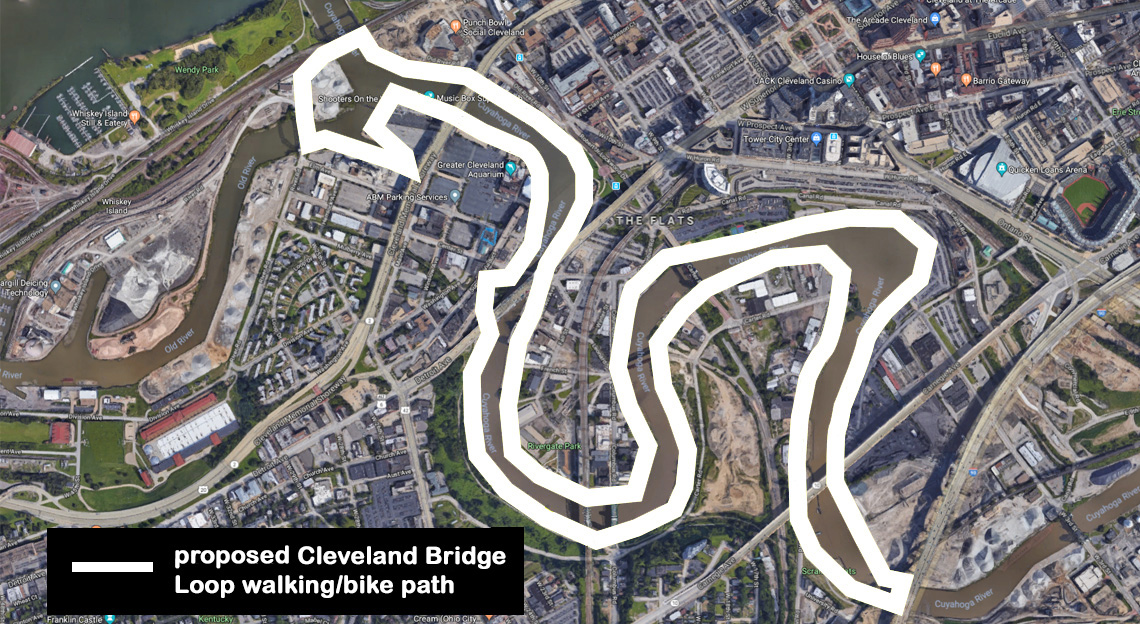 The reasons to make the Cleveland Bridge Loop a reality are numerous, the least of which are associated with the impact it's designed to have on the economy and culture of the city. Ultimately though, this project is about allowing us to create the kind of Cleveland we want to live in.
Click here to learn plenty more about this idea, or scroll through the gallery below to get a glimpse of the numerous bridges which visitors will be able to see and experience throughout the Cleveland Bridge Loop.
This slideshow requires JavaScript.