Events from the design, architecture and art world where professionals of all types come together to explore options and opportunities from across the globe.
_________________________________________
April 19th, 2018
International Artexpo is the world's largest fine art trade show, providing dealers with access to thousands of wholesale works from artists and publishers in one single venue. Over its 39-year history, Artexpo New York has hosted both emerging artists and many of the world's most renowned artists, including Andy Warhol, Peter Max, Robert Rauschenberg, Robert Indiana and Leroy Neiman.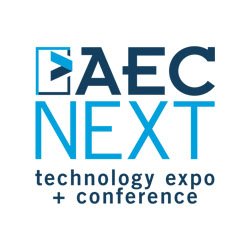 June 5th, 2018
AEC-ST will feature companies offering hardware, software and services; emerging technology; as well as building/construction products. Special features will include theaters on the expo floor featuring case-studies, new products, and best practices and much more. The educational program will feature a series of conferences-within-a-conference including The National BIM Conference; The National High-Performance Building Conference; BIM in the Academy; and The National Specifiers Conference.
June 21st, 2018
The American Institute of Architects (AIA) is the leading professional membership organization for licensed architects, emerging professionals, and allied partners. Its headquarters is in Washington, DC, with approximately 200 employees and 300 local chapters. The AIA serves its members through advocacy, information, and community.
September 2018
EXPO CHICAGO, the International Exposition of Contemporary & Modern Art, has established the city of Chicago as a preeminent art fair destination. Initiating the beginning of the international fall art season each September, EXPO CHICAGO takes place at historic Navy Pier, whose vast vaulted architecture hosts leading international exhibitors presented alongside one of the highest quality platforms for global contemporary art and culture. Dedicated to rigorous and challenging programming, EXPO CHICAGO initiates strategic international partnerships, built alongside strong institutional relationships with major local museums and organizations to open parallel exhibitions and events.